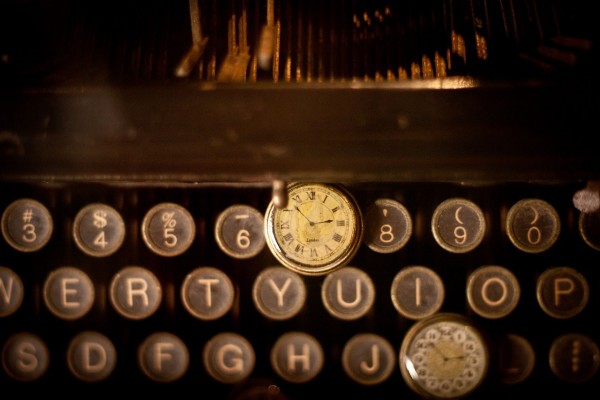 Everywhere you look these days technology seems to be having an ever increasing influence on how we do things. All areas of interaction that previously relied completely on person-to-person interaction – retail, banking, entertainment, to name but a few – have now embraced technology to give customers what they want, when they want it both in an online and offline environment.
However, not every organisation has embraced the 'customer service' philosophy available with the use of technology.
Last week I was requested to complete a supplier registration form for a state organisation. The forms were sent to me by e-mail and to speed up the process I simply printed the forms, completed the relevant fields and took a photograph of the completed forms and sent them directly back to the relevant organisation.
Now, to my way of thinking this was a most efficient way of completing the required steps, and would be both cost and time effective from everyone's point of view.
From my perspective the issue was dealt with in a matter of moments – an important consideration when time is of the essence, and from the organisations point of view they had an immediate response to their request and should have been in a position to put the matter to bed in a short space of time.
But no, I was informed they had to receive the forms in hard copy before they would be in a position to complete the registration – apparently they had difficulty in reading the "photographs" – this was not the case as I had checked the resolution before sending the forms electronically.
So, to complete what should have been a five minute task took about three days to accomplish by the time the forms were eventually processed.
Not only that (and I know this varies) but in my case I had to travel 6 miles to the Post Office to pick up some stamps and envelopes.
I had to go to the trouble of printing a cover letter and then wait for three days to receive confirmation that the registration had been completed.
The world of business and communications continues to move forward at an alarming rate, but if traditional, state run operations don't continue to develop and improve their procedures in line with developments, I fear they are going to have huge issues in the future.
Tech Update:
A few points of note from the past week on the Social Media airwaves:
Security researchers have discovered a bug that leaves 95% of all Android smartphone users open to attached – that's all 950 million of them.
Apple are having a rough time at the moment. The Apple Watch is receiving a lot of negative reviews and Apple Music continues to be criticised by iOS developers and long-time Apple supporters who are reporting issues relating to the loss of their own music library files when cancelling Apple Music. One renowned Apple blogger described Apple Music as a "toxic hellstew of unreliability" – Ouch.
A Google+ account is not longer needed to use YouTube or other Google sites – this is surely an admission by Google that the Google+ project has been a failure. However, you can be sure that from Google's point of view this is simply a setback for what is still a hugely successful business model.
Facebook reported some astounding numbers last week – 968m DAILY users (228m in Europe); A 13% increase in Monthly active users (311m in Europe).
Most interesting is the fact that 655m accessed Facebook just on mobile – that's an increase of 64.16% on last year, and now accounts for 75% of Facebook revenue.
While many social media companies, including LinkedIn, struggle to monetise their audiences, it seems Facebook have cracked it…. and there's plenty more to come from them as they roll out the monetising of bolt-ons such as Instagram.