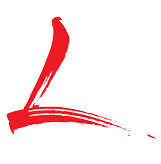 Welcome
Cork based Lougheed Marketing & Communications is focused on providing a personalised and professional service to our clients that will help them to reach their Strategic and Operational goals in the Marketing & Communications area.
This is achieved by developing specific marketing plans and strategies to suit each individual client, and targeted at particular target audiences as defined by your business needs.
Key to these strategies is working with our clients to build their brand identity and to generate product/service awareness in the market place, that will capitalise on your particular Unique Selling Proposition.
Key to our success with clients is our getting to know your business so that we can recommend and implement strategies especially designed for your business.
Successful communication strategies include a strong focus on the online and offline space so that all relevant audiences are targeted in a timely and effective manner.
We offer a practical, results driven and experienced approach to marketing and communications,
developed to ensure maximum customer engagement for your brand and for your business.
Our experienced events team will ensure that your event will be professionally planned and run,
taking care of every detail, to ensure you and your guests enjoy an event to remember.
Marketing & Communications Audit
Market Research
Strategic Marketing Plans
Brand Identity
Digital Marketing
Website Design & Development
Analytics
Graphic Design
Advertising
Sponsorships
Merchandise
Print
Communications Strategy
Social Media Marketing
Social Media Content
Management
Media Relations
Press Releases
E-Zines
Photography
Corporate Event Management
Guest Speakers
Venue Sourcing & Liaison
Event Themes
Ancilliary Events
Services
Partner Programmes