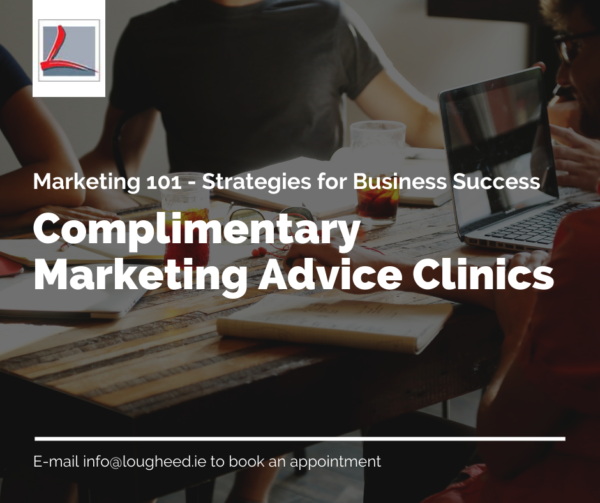 It is truly the Silly Season in these parts, but that doesn't stop entrepreneurs and business minded people planning to start a new business, or taking the time to plan on how best to grow and develop a business in the short term.
We know what this is like because we work with lots of businesses who are in exactly this space, and that is why we are offering a limited number of free marketing advice sessions to new and developing businesses over the next couple of weeks.
At Lougheed Marketing we have considerable marketing experience from the traditional marketing structures that are still so important as the fundamentals of business success, to how best to navigate the growing number of choices available in the digital and social media marketing space.
These advice sessions will run for one hour on Zoom and will cover the main areas of marketing that should be considered by all businesses, and in particular new and early stage businesses. Specialist marketing areas we will cover include:
Branding and Brand Identity
Target Markets
Market Research
Strategy Development
Digital Marketing
Channel Choice
These sessions are designed to give business owners an understanding of how to integrate a customer facing marketing approach into your business from the get go.
If you would like to book a free Marketing 101 Clinic simply email us at info@lougheed.ie and we will get back to you to arrange a suitable time.